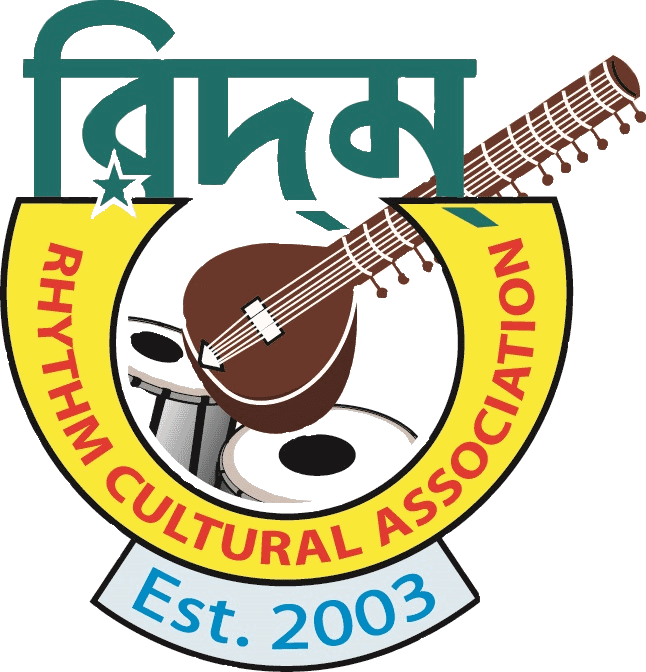 RHYTHM CULTURAL ASSOCIATION
Fri, Oct 15
|
HSA-UWC DFW Family Church
Rhythm Durga Puja 2021 (Friday & Saturday - October 15 & 16)
Time & Location
Oct 15, 2021, 5:00 PM CDT – Oct 16, 2021, 8:00 PM CDT
HSA-UWC DFW Family Church, 1710 W Airport Fwy, Irving, TX 75062, USA
About The Event
TERMS AND CONDITIONS
GENERAL TERMS AND CONDITIONS
Tickets are non-refundable and non-exchangeable.
Every guest MUST have ticket regardless of age.
COVID-19 SAFETY ACKNOWLEDGEMENT -- LIABILITY WAIVER: 
Rhythm Cultural Association is a non-profit organisation serving Bengali community in DFW area. Participation in events organized by Rhythm is solely voluntary. Due to the ongoing COVID-19 Pandemic, participants are required to wear face masks, maintain social distancing and wash hands frequently. Rhythm will try to provide face masks if you don't have one. Rhythm will also keep hand sanitizer at the entry point. Despite all health measures taken by Rhythm, there are still risks to get infected or exposed by COVID-19 during the event and Rhythm will not be liable for that.
By attending Rhythm events, you certify that
You don't/didn't have any COVID-19 symptoms (visit www.cdc.gov for more information) defined by CDC within past 14 days.
You didn't come in contact with someone who has tested positive for COVID-19 or exposed to COVID-19 within past 14 days
You didn't visit any place outside of the United States within past 14 days.
LIABILITY WAIVER: 
By attending Rhythm events, I acknowledge and understand that: 
Participation includes possible exposure to and illness from infectious diseases including but not limited to COVID-19. While particular rules and personal discipline may reduce this risk, the risk of serious illness and death does exist; 
Rhythm Cultural Association will not be liable for any exposer of individuals/groups to any infectious disease including COVID-19.
COVID-19 Protocols to Follow to Attend the Puja:
All visitors eligible for vaccination per CDC guidelines MUST be fully vaccinated (at lease two weeks after the second dose) or need to show negative COVID test results taken within last 48 hours to attend the puja. We are doing it to protect you and your family, so help us to follow this protocol. If you can't comply with any of them, PLEASE DO NOT COME.
Bring proof of your vaccination (hard copy of your vaccination card or a picture on your phone) or COVID negative test results taken within the last 48 hours. No proof of vaccination or COVID negative test result, no entry to the puja.
Kids under 12 are exempted from the vaccination requirements, but they MUST wear masks all time inside the venue.
We will check your temperature at the gate. If your body temperature is 100.4F or higher, you will not be allowed to enter the puja. If you are sick, we request you not to come to the puja.
All the guests, 2 years and above MUST wear masks all time inside the puja venue. No exception!
Only attend the session(s) you registered for. Only registered guests will be allowed to the puja.
Tickets
Seniors (65 and up) / Students